Click the short video below to meet Wendy Wellness-Pro! (She gets it!)
The Best Body Countdown is a guided 52-day journey of self-discovery and lifestyle change resulting in inner and outer strength and wellness. As a facilitator, you will be given the support and tools needed to lead your tribe to their "lifelong-strong" Best Bodies. Four 1-hour Facilitator Trainings are offered in the months prior to each of our 2 annual nation-wide Best Body Countdowns, which always begin the day after MLK Day in January and the day after Labor Day in September.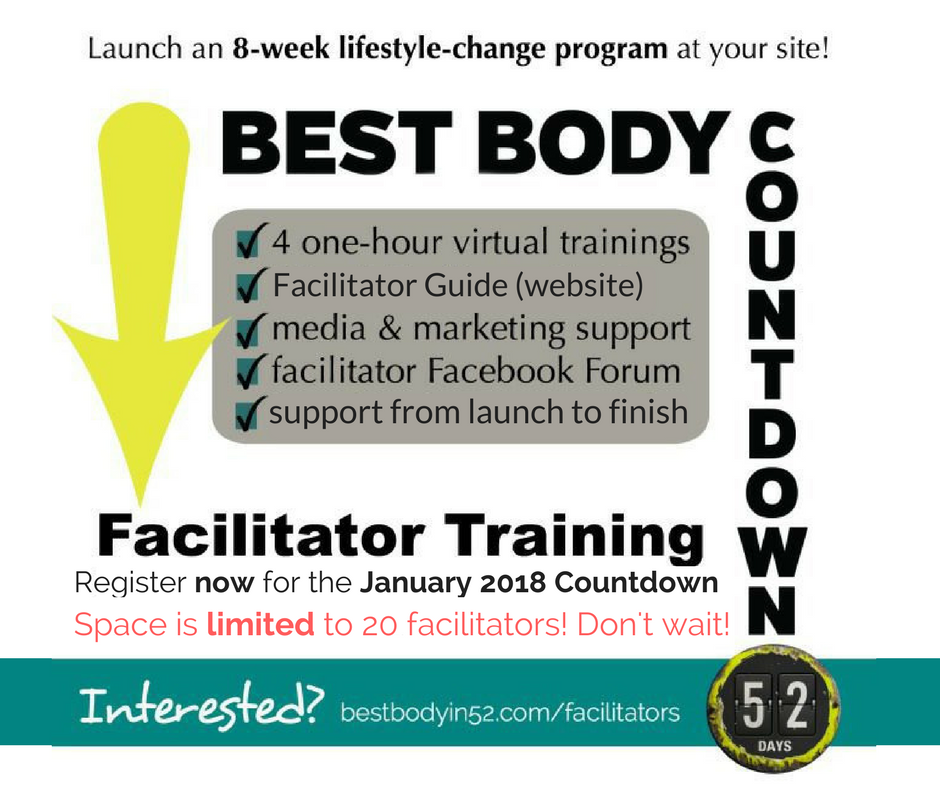 –> Answer this quick survey
 if you may be interested in hosting a Best Body Countdown, so we can best support you.

Who should facilitate the Best Body Countdown:
dietitians/nutritionists
personal trainers or bootcamp instructors
worksite wellness centers
health coaches
gyms/wellness centers
weight loss centers/programs
disease prevention/management programs
Facilitators will lead others to:
lose weight or maintain weight loss
control blood sugar, cholesterol and blood pressure
become consistent with exercise and proper nutrition
gain confidence and self control
make peace with food
reduce chronic disease risk
understand fads versus facts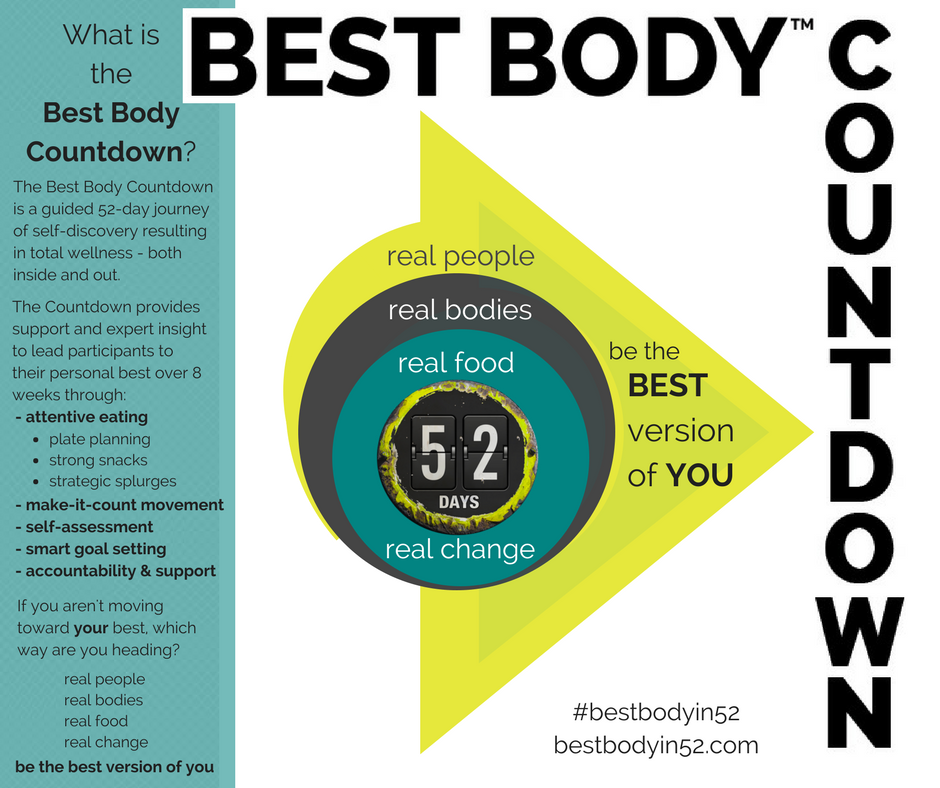 In summary, the Best Body Countdown:
is about 8 weeks (52 days)
is simple and streamlined: "majoring on the majors"
provides strategically ordered daily steps for lifestyle change
brings synergy, but without fads or gimmicks
includes self-assessment and tracking tools
provides incentives/challenges
includes tools for accountability and support
provides launch support for Facilitators through to completion
emphasizes camaraderie (100% of those surveyed said they'd do it again!)


Tools (available in varied combinations)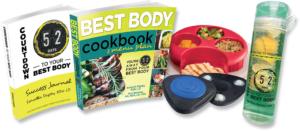 Countdown to Your Best Body Success Journal (186-page paperback)
Best Body Countdown Cookbook & Menu Plan (200-page full color paperback)
premium infuser water bottle with markings for tracking
meal measure (plate-based measuring-tool)
core flytes (discs for fitness training)
assessment forms (both in the in Success Journal Appendix and available electronically)
prize bundle for 10 Best Body Tickets (10 health-promoting prizes)
administrative support and RDN support, including hosting of private Facebook Best Body Club support page, Don't Quit Chats, & daily emails during the 52-day Countdown
4 one-hour facilitator trainings offered each summer (June-August) and fall/winter (Nov-Jan)
Groups the Best Body Countdown is suited for:

Click here

if you have questions!
Answer this quick survey if you may be interested in hosting a Best Body Countdown, so we can best support you. Facilitator trainings are offered virtually prior to each of our 2 annual Best Body Countdowns.

*If you have Facilitated 2 rounds, click here to hold your spot.

Click on page 2 below if you are interested in leading the program on your own.